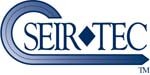 Planning for Evaluation

 

State Guidelines for Enhancing Education Through Technology (EETT) Projects

 

Over the past few months, technology leaders in state education agencies (SEAs) have been putting together grant application packages for competitive Enhancing Education Through Technology (EETT) grants. Tammy Mainwaring, an Education Associate with the Professional Development and Instructional Technology Office of the South Carolina Department of Education, has graciously agreed to share the guidelines and sample evaluation matrix that she and her colleagues have developed as a resource for educators in their state as they prepare, implement, and evaluate their technology projects. The original version has been modified slightly to make it generally applicable throughout the region.

 
Step 1: Conduct a needs assessment and collect baseline data. The baseline data should provide information at the start of a program. The data will be used to set goals and benchmarks to determine the amount of change you desire throughout the stages of your project. Baseline data are collected before the beginning of the project. There are many sources of data that can be collected and utilized effectively when creating your goals, benchmarks, and expected outcomes. Examples of that can be used include, surveys, interviews, school records, standardized test scores, observations, technology documents, and portfolios.
Step 2: Analyze your technology need through the baseline data and create your overall program goals. Limit your program goals to a minimum of three and a maximum of five. Your goals will be the overall statements of expectation arising from the purposes of your technology program. Each goal should be accompanied by a projected completion date.
Step 3: Dissect each goal and determine realistic strategies that will lead to the achievement of the overall goal. Some goals will require more strategies than others. This section outlines your step-by-step process for reaching your end-of-program expected outcomes. It also gives you a guide for staying on track with your project.
Step 4: Develop indicators of achievement.The indicators will be more specific than your strategies and will provide a measurement such as a certain percentage of teachers, the number of computers, etc. Setting achievable indicators will be a key to the successful completion of your project.
Step 5: Set benchmarks and target dates that will define the progress the district expects to make at specified points in time with respect to each indicator. These benchmarks should show the process for ongoing evaluation of the technology project.
Step 6: List the data sources you will use to continuously measure progress. These data will be used in your project reports.
Step 7: Describe your expected outcomes of each goal. Student achievement and teacher technology proficiency should be integral to your expected outcomes.
Step 8: Prepare your report of results, findings, and recommendations at the completion of the project.
Step
Example

Project Goal

(Should be linked to student achievement, teacher proficiency, equity of access, and accountability.)

Goal 1: Teacher Proficiency

By their next re certification period beginning in 2005, teachers will be deemed technologically proficient in accordance with district standards. Teachers must renew this proficiency each re certification cycle thereafter.

Sources of Baseline Data

(These data will be used to paint a current picture of your district prior to project implementation)

Surveys
Self-assessments
Portfolios
District teacher proficiency assurance forms

Strategies for Achieving the Goal

(List relevant strategies to help you reach your goal. These must be strategies you can measure and prove have been implemented).

1. Technology teachers will be assigned to each school to train colleagues and guide novices in the use of technology integrations.

2. A needs assessment will be given to teachers to determine the professional development that must be offered on different levels of proficiency. Courses will be designed and offered to accommodate the faculty as they move from novice learners to expert integrators of technology into the curriculum to teach the South Carolina state standards.

3. Teachers will maintain electronic portfolios that will document proficiency using a technology skills rubric.

Indicators

(These statements must be measurable using terms such as a percentage of teachers or the number of computers, etc.)

1.1 By September 2003, one technology leader will be operating in each school.

1.2 By September 2003, 30% of teachers will demonstrate use of technology integration lessons evidenced through materials in student and teach portfolios.

(More that one indicator and benchmark can be given for each strategy.)

Target Benchmarks

(These define the progress you want to make at specified points in time with respect to each indicator.)

1.1.1 The percentage of technology proficient teachers in the district will increase from 30% in 2002 to 40% in 2003.

1.1.2 The percentage of technology proficient teachers will increase from 40% in 2003 to 50% in 2004.

(You can move through the grant month-by-month, semester-by-semester, year-by-year, etc.)

Proposed Process for Ongoing Evaluation

(Each district must have reliable data. Districts should be ready to share the data with the technical assistance teams.)

Annual submission of teacher technology proficiency assurance forms to the State Department of Education

Random monthly documented classroom walkthroughs and evaluations

Random monthly examinations for Teacher Technology portfolios to include lesson plans, professional activities, student work, etc.

Record of attendance and completion levels of teacher professional development courses

Teacher self-assessment instruments to be completed biannually

Data Sources to be Used for Ongoing Evaluation and End-of Program Reports

(Examples include test scores, graduation rates, portfolios, observations, surveys, and interviews.)

Annual teacher technology proficiency assurance forms

Classroom observation walkthrough documentation

Notes transcribed regarding the quality and content of teacher technology portfolios

Biannual teacher self-assessments

Documented records of individual teach professional development activities

Desired Outcomes

(Should be linked to student achievement, teacher proficiency, equity of access, and accountability.)

By the year 2009, all teachers will be technologically proficient in integrating technology as a tool to increase student achievement to teach to the South Carolina state standards.
Originally printed in SEIR*TEC NewsWire Volume Five, Number Three, 2002