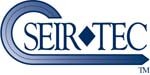 Courses &
Professional Development

Online Professional Development
ED's Teacher-to-Teacher Initiative
Building on the success of previous teacher-to-teacher workshops, the U.S. Department of Education will host a series of free workshops for K-12 teachers and principals.

Ed Tech Leaders Online (ETLO)
ETLO's online professional development (OPD) programs offer high-quality content delivered by an expert staff, along with ongoing, individualized support.

Online Staff Development: Lessons Learned
This publication is designed to provide practical tips for anyone involved in online staff development, as developers, facilitators, or participants.

PBS Teacher Line
PBS TeacherLine provides online professional development through facilitated courses, a supportive learning community, and exemplary professional resources.

Standards for Online Professional Development
This SREB publication outlines specific guidelines to help schools and states plan and evaluate online programs.
Professional Associations and Journals:
International Society for Technology in Education
ISTE is a nonprofit professional organization dedicated to improving education through computer-based technology. The site includes resources, services, and information for educators who use technology to assist in education.

Learning and Leading With Technology
Published eight times a year by the International Society for Technology in Education (ISTE), this journal focuses on using technology in the classroom and educational technology planning and policy.
National Staff Development Council (NSDC)
NSDC is the largest non-profit professional association committed to staff development for educators. This site offers a Code of Ethics for staff developers and providers, Standards for staff development, publications, links, and discussion forums.

Online Educational Technology Journals
Online journals can provide the latest information. We've provided a list of several journals in the area of education and technology.

tech-learning
Produced by Technology & Learning Magazine this site offers a wide variety of resources for technology leaders, from proposal writing to Internet filtering updates to quick tips for incorporating professional development into your faculty meetings.
Online Resources:
Apple Learning Interchange
An online resource for educators interested in professional development, creating and sharing curriculum resources, and building a community interested in teaching and learning with technology.

 

Electronic School
A quarterly supplement to The Executive Educator and The American School Board Journal magazines. It is published in cooperation with the Institute for the Transfer of Technology to Education (ITTE), a program of the National School Boards Association. (archived site)

 

The Knowledge Loom
Find research and examples about best practices in real schools and districts, participate in online events and discussions, and locate supporting organizations. themes.

 

Online Internet Institute
The Online Internet Institute (OII) is a collaborative project between Internet-using educators, proponents of systemic reform, content area experts, and teachers desiring professional growth. This is a virtual infrastructure on the Internet that provides hands-on experiences to enable integration of the Internet into classrooms.