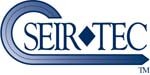 Planning for Evaluation

 

 

Evaluation Committee Composition Matrix
To create and conduct your technology evaluation, you need a committee composed of educational stakeholders who will actively work to help create the evaluation. Remember:
You will need committee members who represent all aspects of your school community. This means teachers (from a variety of grades and/or subject areas), administrators, parents, community members (e.g., businesspeople), and perhaps students.


Do not load your committee with figureheads who are not willing to actually work on the plan.


The evaluation process contains many different tasks. You need writers, curriculum people, infrastructure people, people who are good with budgets, and policy people.


The commitment to be a part of the technology-evaluation committee is not a short-term commitment. A formative evaluation by definition is ongoing and iterative. The committee members should be willing to assist in you school's technology-evaluation efforts long after the data are collected and reports are written.
 

Teachers

Administrators

Parents

Others

Curriculum

 

 

 
 
 
Professional
Development

 

 

 
 
 
Infrastructure

 

 

 
 
 
Process Tasks
(edition, calling meetings, etc.)
 
 
 
 
© Sun Associates, used by permission
Taken from Planning into Practice
Adobe PDF downloadable copy of the Evaluation Committee Composition Matrix.