Intensive Site School
in Georgia
SEIR*TEC Home | About SEIR*TEC | Partners | SEIR*TEC Region |
Search | Site Map
School Facts

Principal - Mr. Joe Akin
Contact - Ms. Julie Steele
Grades: K-5
# of students: 580
# of teachers: 45
Classroom computers: 30
Media center computers: 5
Computer lab computers: 40
Internet points: 1
Technology team: yes
Technology plan: yes

 


Jordan Hill Elementary School
75 Jordan Hill Road
Griffin, GA 30223
(770) 229-3777

Jordan Hill Elementary School is located in Griffin, GA, which is approximately 45 miles south of Atlanta. The school opened in this new facility three years ago. It has recently been networked with computers in the classrooms and Internet access in the media center computer lab. There is at least one computer in every classroom in grades 3-5. A Writing-to-Read lab is used in K-1 while Writing-to-Write mini-labs are used in each second grade classroom. A computer lab of 15 new computers has recently been established adjoining the media center. Teachers use this lab to schedule class introductions to software applications and to access the Internet. A fifth-grade class has developed a school website located at http://www.serve.org/seir-tec/jordanhill.
A Story to Tell: "Flat Stanley" Circles the World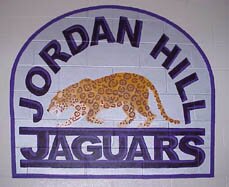 After attending a SEIR*TEC summer academy, staff members of Jordan Hill Elementary School returned to school to implement their school improvement plan and their technology plan using the childrens books featuring "Flat Stanley." By focusing on the adventures and lessons learned by Stanley, teachers and students worked on not only reading and writing, but also geography, science, and math skills as students communicated with the places Stanley visited. "Flat Stanley" websites were explored and Stanley is featured on their school website. The seamless use of technology resources and print materials within the context of reading and writing proved to be a powerful example of using technology as a teaching and learning tool. The success can be attributed to having integrated "Flat Stanley" with the school improvement and technology plans on a school-wide basis.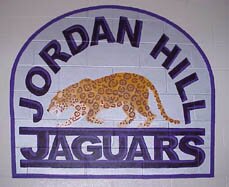 Go to Jordan Hill's web page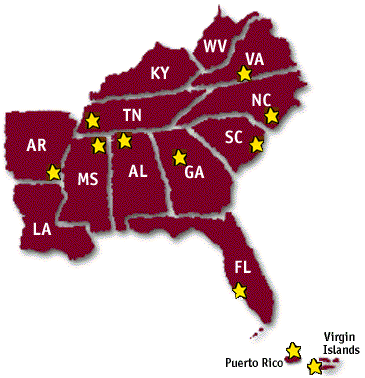 Go to other Intensive Site Schools