But I Don't Have a Computer Lab!
Using One Computer in the Classroom
These are notes on a presentation given by Donna Ashmus 
SouthEast and Islands Regional Technology in Education Consortium (SEIR*TEC)
---
OBJECTIVE:
To provide teachers with methods of effectively using a single computer in the classroom
To share ideas for further exploration
7 Categories of Classroom Computer Use
Word processor- letters, class notes, quizzes, word searches
Test generator
Database for mail merges
Attendance and grade book
Communications- e-mail other teachers, join educational listservs
Research tool- educational CDs, Internet
2. Presentation tool (see Display options at bottom of this page)
For teachers:

display notes, quizzes, video clips, etc.
science/math class to create graphs, charts
demonstrate computer basic skills/training
review information/drill facts
For students:

use with oral reports
show multimedia projects
3. Communication station
E-mail other students/classrooms (i.e. keypals), other teachers, subject experts
Quick Cam to take pictures of students or communicate face to face
4. Information station
Use CD-ROM encyclopedia for research, pictures, video and sound clips, etc.
Use Internet to access libraries, projects, databases, addresses, etc.
5. Publishing tool
Monthly class magazine, newsletter, anthologies
Classroom journal
Ongoing story center
Brochure for project
Web publishing
6. Learning center
Specific content software to reinforce or remediate skills (drill and practice)
Use templates for student projects
7. Simulation center
Use specialized software to create simulations (i.e. Tom Snyders software)
form teams of students
students complete worksheet as they work through the program
students make predictions
Issues in the One Computer Classroom
Issue #1-  Hardware
Placement- do students/teacher have easy access?
Portability- can computers be moved?
Security- can computers be secured?
Display- can computer be seen by all students?
Issue #2- Software
Recommended minimum load:
Word processor (Word, ClarisWorks, etc.)
Presentation software (PowerPoint, KidPix)
Spreadsheet/graphing software (Excel, etc)
CD-ROM encyclopedia (MS Encarta, Grolier's, Compton's, etc.)
WWW browser and e-mail program
Some content-specific software options:
(note: SEIR*TEC does not promote or support any specific software package or product)
Issue #3- Internet
Print out pages from the web
Use WebWhacker to download pages& remember fair use policy
Issue #4 Management
Use cooperative learning groups (teams)
Use mentors, volunteers, parents
Create trained experts from the students in your class
Preplan! Use time on computer wisely
Use templates
Print out clipart/ fonts from programs students will be using
Break project into small parts so students can work on different sections
Save work on individual student disks
Team with other teachers to borrow and group computers together
Additional Resources:
Great Teaching in the One Computer Classroom
The One Computer Classroom
The Four Computer Classroom
Multiple Intelligences and Technology
Some Display options:
TVator Pro for PC/Mac
Pocket Scan Converter
TView by FOCUS
---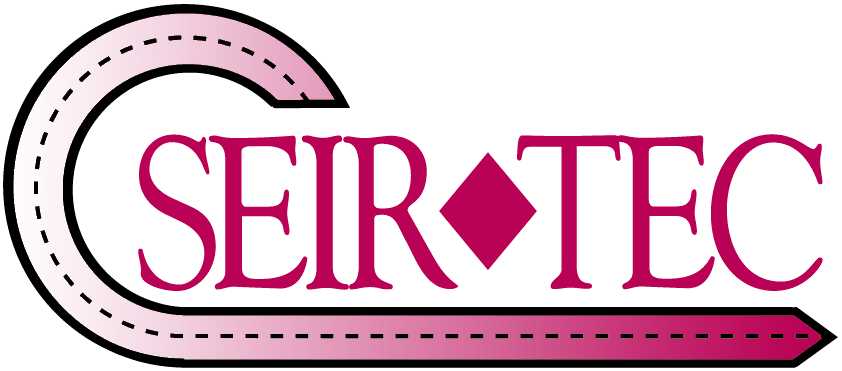 Return to SEIR*TEC Home Page