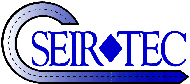 TLCF Evaluation Instrument

SEIR*TEC Home | About SEIR*TEC | Partners | SEIR*TEC Region |
Search | Site Map

The following evaluation instrument was developed for the North Carolina Department of Public Instruction as part of their Technology Literacy Challenge Grant program. Although it was developed for a specific application, it contains principles of good practice and evaluation strategies that should be appropriate for any technology grant or school district technology program. Please feel free to adopt or adapt it to meet your needs.