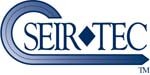 Federal & National EdTech Updates

Links to announcements and reports affecting teaching and learning with technology.
National Education Technology Plan
Released in January 2005 this national plan, "Toward a New Golden Age in American Education," provides a set of action steps and recommendations to help states and districts prepare today's students for the opportunities and challenges of tomorrow.

National Educational Technology Standards The National Educational Technology Standards (NETS) Project is an ongoing initiative of the International Society for Technology in Education (ISTE) and a consortium of distinguished partners and co-sponsors.
National Trends Report
State Educational Technology Directors Association (SETDA) commissioned the Metiri Group for a second consecutive year to conduct a national survey in the fall of 2004 on the second year implementation of the No Child Left Behind, Title II, Part D, Enhancing Education Through Technology (EETT) program and on general state policy trends in educational technology.

 

President Bush outlines his plan for national reform in education, released in January 2002.
In December 2000, the Web-based Education Commission released its findings about the role of web-based learning on education. The report provides educators and policy makers at all levels with data that will enable to help better address the issues surrounding the Internet and other emerging technologies. 

Technology Counts
Education Week's annual 50-state report on educational technology.