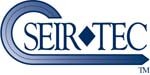 Planning for Evaluation
In this section, Planning for Evaluation, we have begun collecting resources that can help educators plan to meet the evaluation requirements of the No Child Left Behind legislation. Find useful resources for conducting evaluations, questions to consider when developing an evaluation plan, examples of state and local accountability efforts, tools, and more.
Getting Started
In Getting Started, we begin with the basics of evaluation and provide for planning for evaluation.
Priorities, Questions, & Indicators
In Priorities, Questions, & Indicators, we discuss models for quiding evaluation questions as well as review basics for developing indicators and benchmarks.