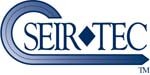 Educational Journals & ListServs

Journals:

 

This site contains useful information on technology used to enhance education.
An extension of the TV show, Discovery Channel. A great resource for science teachers!
Free online registration for Education Week and Teacher Magazine periodicals.
George Lucas Educational Foundation online magazine.
Jamie McKenzie provides information from Assessment to Web Page Design.
The electronic version of the magazine!
The International Society for Technology in Education..teachers helping teachers use technology in the classroom.
A collection of  25-30 current newspaper stories with a middle grades connection. This list is updated once a week.
A practical how-to magazine that addresses multiple technologies used in K-12 schools today. Articles, columns, news, and product reviews are contributed by practicing educators who use new technologies in the classroom and media center.
Stay up-to-date on all the latest information from the state department.
Online version of the informative magazine that provides administrators, technology professionals, and teachers with information on technology trends, new products, news, and funding sources for their technology programs.
The online version of Technology Horizons in Education (T.H.E.)

ListServs:
The U.S. Department of Education runs a listserv that provides notice of new and upcoming departmental funding opportunities. Peter Kickbush and Kirk Winters serve as editors.
Stay current on important school technology news, products, events, and more with eSchool News' line of eMail Newsletters.
Sign up for a weekly email about the new additions to the Kathy Schrock's Guide for Educators site (and descriptions of how to use them in the classroom).

Public Education Network Weekly NewsBlast is a mail list offering several sources for funding for technology initiatives. The PEN NewsBlast is the property of the Public Education Network, a national association of 66 local education funds working to improve public school quality in low-income communities nationwide.